Looking for ways to build up the buzz around your biz?
Today's your lucky day.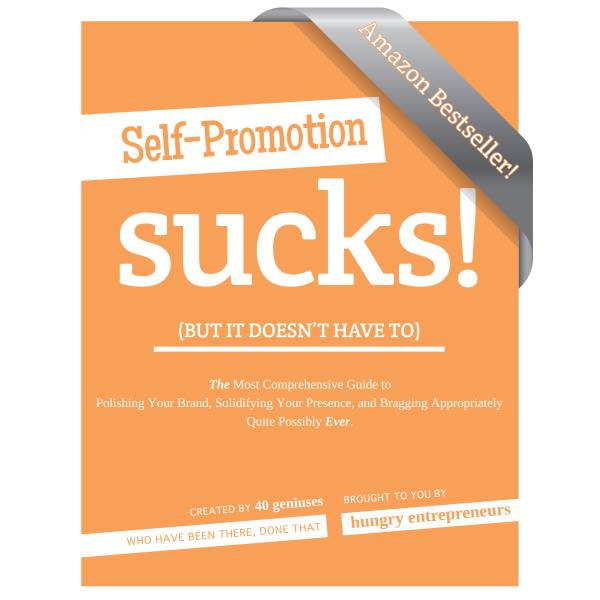 Self-promotion is one of the most confusing and scary things about running your own biz. You want to spend time perfecting your product, not stressing over how you're going to get people to sing your praises.
I get it.
Part kick-ass manifesto, part how-to guide, "Self-Promotion Sucks (but it doesn't have to) – The Most Comprehensive Guide to Polishing Your Brand, Solidifying Your Presence, and Bragging Appropriately Quite Possibly Ever." is your go-to guide for helping you learn to to hype up your biz without fear.
You will learn:
-how to turn your customers on (to what you are selling) not off with sexy sales copy-how to get over the fear of recruiting your networks to be a part of your promotions team.- how to put a shine on your brand that will have people lining up to get a piece of what ya got- and hundreds more tips, rules, strategies and ideas
This guide was compiled by a savvy group of entrepreneurs (including moi!) who can best be described by one word: hungry.
Hungry to change the world through business.Hungry to experience entrepreneurial success.And most importantly: hungry to help you create a rock-solid brand.
-279 Pages of Insight + Advice
-40 Contributors (Including Me!)
-100% Awesome.
Self Promotion Sucks! (But It Doesn't Have To)
E-Book $4.99 USD