Websites For The DIY Entrepreneur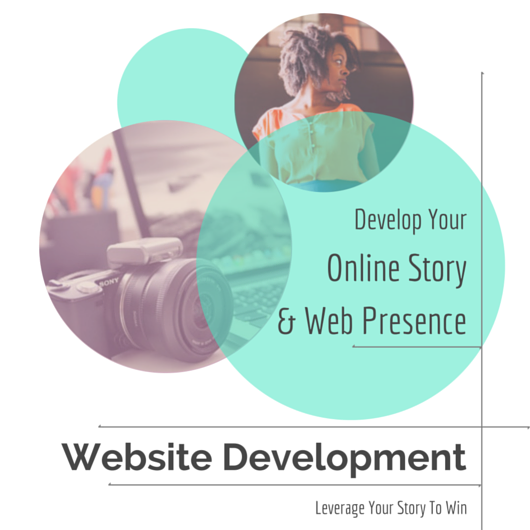 You've thought about "doing it yourself". Maybe you've stayed up late at night reading tutorials, and trying to figure out how to add one more thing on your already full plate.
New entrepreneurs are supposed to be jack and jill's of all trades, right?
Well, not quite.
Building an online space to showcase your business is a must have, and as a person who loves to get my DIY on (Darn, that Pinterest!), I know how tempting it can be to try to do everything.
I also know how exhausting that can be.
So, I'm going to stop you right there in the midst of bookmarking yet another site of resources for web design, and say:
Let me take care of it.
I call them "Simple Sites" for a reason. I have a knack for building easy to use, easy to navigate websites for entrepreneurs and small business owners who are just starting out, and need a functional web space to show off their business smarts.
My goal is to get you going on the web. I'll create your site so that it's easy for you to learn how to maintain once I've sprinkled my fairy dust over the digital arm of your brand.
Curious about how we can work together?
---
The Process
---
I work with Entrepreneurs and Small Business Owners who are just starting out, and need a simple, yet delightful space on the web to call their own.
What's Included: A customized site built on the WordPress system, Copy/Content for up to six pages, plugin integrations to help you keep your site running smoothly.
What You'll Need To Supply: High resolution photos,  your vision, and time to devote to the process.
How We Can Get Started: Fill out the form below, to schedule a complimentary chat with me. After our chat, if we decide to move forward, you'll receive an invitation from me to put down a deposit to save your spot.
The Fine Print: Sites start at $500 and one half of the deposit is due upfront. Also, you'll receive a contract that outlines the details of how we'll work together.
Scheduling: Right now I'm booked up, but I'll start taking on clients again in March. Want to know when I'm free, and ready to work? Contact me below to be notified of when I'm ready to take on my clients.