You + Me: The Strategy Session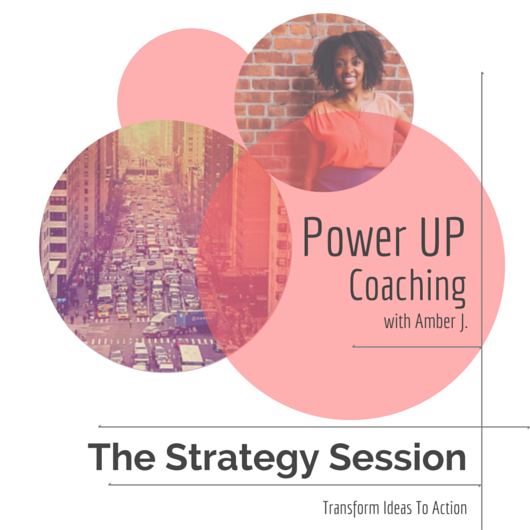 You have a vision. You know why you're driven to hang your shingle as an entrepreneur, but you haven't yet figured out how you can unleash all of that magic.
If you've been banging your head trying to figure out…
WHY you are equipped to transform your business idea into a reality
WHAT exactly are the traits that you can leverage to make your business and story stand out and
HOW you can share your story in your business to inspire an emotional connection
The Strategy Session is for you.
It's a 60 minute mix of coaching, straight up strategy, and business brainstorming, and it's best for aspiring entrepreneurs who have an idea of the type of business they want to start (no idea is too small!) and budding small business owners who want to fill in the gaps in their story strategy the sophisticated way.
The Strategy Session Includes:
-Clear ideas of how you can put your story to work for you.
-A customized step-by-step outline of your next actionable steps that will include ideas for how you can get started as efficiently and effectively as possible.
-A 30 minute follow up session with me, to hold you accountable to your goals within a time limit that you specify.
---
The Process
---
1. Schedule our complimentary chat.  Before you invest in your session with me, I want to learn more about your goals, and make sure we'll be the best possible fit to work together.
2. After our chat, if we decide it's a go, I'll send you an official invite to work with me: A nonrefundable deposit of $75 will be due to book your spot. Your next payment of $75 is due the day before our session.
3. After receiving an invite from me to sign up for your session, you'll follow the special link to save your spot.
4. Next, I'll send you my customized pre-session workbook to help you get ready to think big, and dig deep during our session.
5.  It's Strategy Session day! We'll connect via Skype, Phone or Google Hangout.  Bring tea, or a glass of wine, and get ready to make big plans that are immediately executable.  You can have a pen and notebook handy if you like, but no worries because I'll be recording it all to send to you. 
Your Total Investment For Your Customized Session : $150.
 Let's Get Started!
Sign up for your complimentary intro chat now:
Schedule Our Chat!